Tejeda Guzman, PLLC attorneys
Antonio Tejeda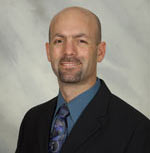 Antonio Tejeda became a licensed Minnesota Attorney in 2003. He was born and raised in Puerto Rico. In his youth, Antonio attended High School in Puerto Rico and finished is education in New Jersey. Antonio received his bachelor degree from the University of William Paterson in Wayne, New Jersey in 1996. In 2002, Antonio graduated from The Thomas M. Cooley Law School in Lansing, Michigan. He graduated Magna Cum Laude. Antonio practices various types of litigation on a national level and local levels. He focuses his practice on Workers' Compensation, Veterans Benefits, and Social Security Disability Benefits (SSDI).
Antonio is a member of the United States Army National Guard and serves as a Judge Advocate General. He was deployed to Basra, Iraq with the 34th "Red Bull" Infantry Division. He has also had the pleasure to serve on the Board of Directors at the Willmar, MN YMCA.
Antonio had the great honor of being appointed by Governor Pawlenty to the Statewide Board of Directors for the Juvenile Justice Advisory Committee. Antonio also commits his time to Rotary International.
Antonio is fluent in Spanish. He has worked tirelessly to educate Minnesotans and the Hispanic Community within Minnesota regarding their legal rights. Antonio has conducted various educational seminars at the Mexican Consulate (St. Paul), the Centro Campesino, and Hablando Derecho Show with the attorney Erika Flores (Invasora Radio, 1400AM). Antonio is an advocate for those injured in Work place accidents, the returning veteran who served his or her country and now needs VA Benefit assistance, and those Minnesotanís who need an advocate to assist them in applying and receiving SSDI benefits.
Antonio works tirelessly to help those who are injured and those individuals who need a strong and powerful advocates.
When Antonio is away from work, he enjoys spending time with his wife and two children. He also enjoys spending time with his two cats. He is a triathlete and is frequently found on his bicycle or swimming.